Liposuction
Conveniently serving Jefferson City
Enhance Your Figure
You may be a candidate for liposuction if you have fat that is resistant to diet and exercise. Liposuction offered by Dr. Howard may also be desirable if you wish to change the contours of your body. Commonly involved areas are the abdomen, waist, hips, thighs, inner knees, upper arms and armpits, under the chin, male chest/breasts and trunk. Most patients are within 20-30 pounds of normal weight and desire contour changes for specific areas of their body. Liposuction can be useful to heavier persons as well. However, multiple procedures may be required to achieve the desired result. Liposuction is not a substitute for weight loss, as it does not change a person's overall weight significantly. The removal of no more than 5 liters of fat during any one procedure is considered the safety range. Liposuction, also known as liposculpture, in Jefferson City is intended to produce a permanent improvement in the contour and proportion of the treated areas. A more flattering figure or physique, in or out of clothing, is the primary goal of liposuction.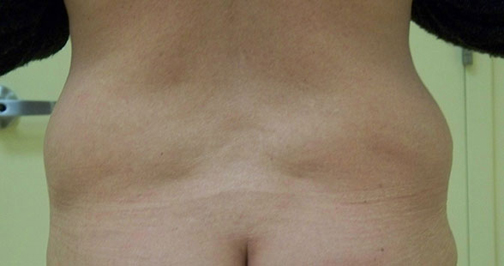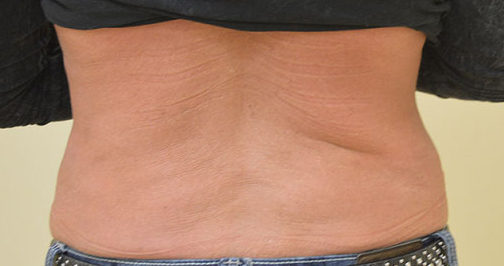 * Individual results may vary.
Photo Gallery
View before-and-after pictures of real patients of Barbara Howard, M.D.
Ideal Candidates for Liposuction
The best liposuction candidates have stubborn fat accumulated in their abdomen, thighs, arms, or neck. They should be in good health, not overweight by more than 20-30 pounds, at a stable weight, and have elastic but firm skin to get the best results. Liposuction is not a weight loss procedure and is not recommended for those who are obese.
Liposuction may not be ideal for people with medical problems involving the heart, lungs, or circulatory system. It is not recommended for candidates who are overweight or have poor skin elasticity. Liposuction treats only subcutaneous fat and cannot address the visceral fat of the abdomen that is below the abdominal wall.
The Liposuction Consultation
The initial consultation is often spent talking about your goals with Dr. Howard, along with your options, benefits, and the cost of the procedure. You will discuss your medical history, including current medications, supplements, and vitamins. Temporary medication changes may be necessary.
During the consultation, the doctor will give instructions on what to do before and after liposuction. She will discuss the likely outcome of the procedure to help you establish positive and realistic expectations of what it can do for you.
The Procedure
Liposuction is done on an outpatient basis. General anesthesia is usually used for safety and comfort. Small suction tubes (cannulas) are inserted through very short incisions placed in inconspicuous locations near the fat deposits, and excess fat is removed.
The procedure involves moving the cannulas in a back-and-forth movement to loosen the excess fat. Once dislodged, it gets removed through the cannulas via surgical vacuum suction.
The Recovery
The patient goes home with a compression garment (or wraps) covering the treated areas. Compression is advised for about a month as it helps reduce swelling after liposuction. Once pain and soreness decrease, it is frequently more comfortable to wear lycra or spandex compression garments. Initial discomfort is easily controlled with oral medication. Bruising and swelling usually subside in 2-4 weeks. The final result of liposuction takes shape over 2-3 months. We highly recommend that you control your weight after surgery to avoid unexpected changes in the final outcome.
Reviews
All of my appointments with Dr. Howard went well. She was informative and made me feel at ease. Surgery went smoothly and I am pleased with the result. I plan to have her do an additional procedure soon.
Patient
The Cost of Liposuction
The cost of liposuction varies depending on the location and size of the target areas. You can discuss this with the doctor during the initial consultation. The cost of the anesthesia, the surgeon's fee, and operating room fees may also affect the final price of liposuction.
Contact Us to Learn More
Additional procedures that may enhance the result of liposuction are Tummy Tuck (Abdominoplasty) or Breast Surgery. Liposuction in Jefferson City is considered cosmetic and therefore is not covered by insurance. The patient is responsible for payment. The specific risks and the suitability of liposuction for a given individual can be determined at the time of consultation. All surgical procedures have some degree of risk. Minor complications that do not affect the outcome occur occasionally. Major complications are rare. Call Barbara Howard, M.D. in Jefferson City, at (573) 635-9668 to schedule your personal consultation.