Testimonials
Meet Our Patient, Paige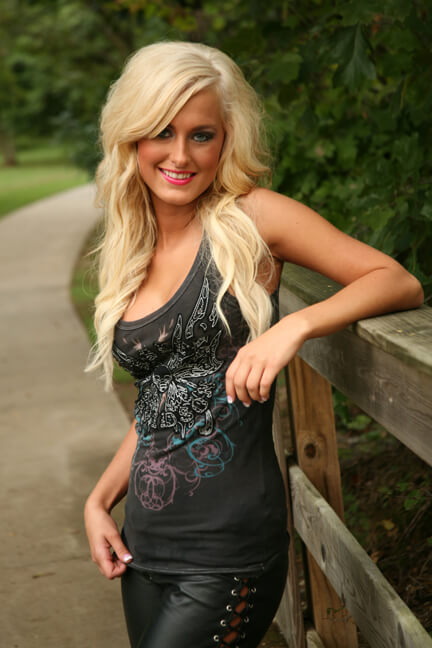 My breast augmentation was the best thing that I have ever done. Dr. Howard is a very gifted surgeon. I knew I chose the best surgeon from the moment I called for information. Doctor Howard and her staff are very kind, honest, and helpful. Everything went exactly as I expected and I love love LOVE my results. I would highly recommend Dr.Howard to anyone looking to get a breast augmentation.
– P.D.
---
Meet Our Patient, Angela
My 400cc Breast Augmentation story. My name is Angela. After breastfeeding our children for over a year each, I was left with very small, deflated, drooping, and sad breasts. It was hard to feel sexy nude after your body changes so much after having children! Now that I have even better breasts, I could not be more happy in my decision to both breastfeed and get a breast augmentation!! I knew as soon as I met Dr. Howard, she was perfect. When you know, you know!! The staff was just as great as Dr. Howard, they are the whole package. If you're even considering doing something for yourself like this, you should just make the consultation. I believe the nicest thing you can do for someone else is being really happy with yourself. You'll smile more, walk lighter, and have more confidence than you can imagine. I just can't say enough nice things about Dr. Howard and the entire staff. They made this whole dream a reality for me. I feel like I've not only found the perfect Dr. but made some real friends along the way. I feel valued, listened to, and understood completely. Hope this helps anyone who is considering getting and giving the best gift ever!
---
-
Written on October 27, 2023
Just a quick note to thank you for taking such good care of my sister. You were the first to finally really "hear her" and this experience has been life changing for her. I still hope to have you do my surgery ass soon as my husband will allow!
Thanks again!
-
Written on June 30, 2022
Morning! I have been meaning to e mail for a while BUT I just wanted to let you and Dr Howard know I LOVE MY ARMS!!! I feel like a new woman and this has been the best summer – tank tops, short sleeves all of it!!!! I am so happy and grateful!!!
-
Written on September 4, 2019
"Preparing for an abdominalplasty was a serious decision and it has taken me 3 years and 6 consultations with 4 different surgeons to finally feel comfortable enough to get this surgery.
I want to start out with how comfortable Dr. Howard made me feel on my first visit with her. Durring consultations with other surgeons I was asked to completely disrobe a nurse took pictures of me and then I met with the doctor to talk about the surgery options while I stood disrobed in front of them. It was a very vulnerable and uncomfortable situation. However during my visit with Dr. Howard I came into a warm inviting room completely clothed to discuss the surgery options, my questions and concerns. She spent a long time with me to answered any question I had, looked at pictures of her previous surgeries and I was never completely disrobed in front of her. Even when pictures were taken, at my preop visit, I lifted my shirt and slightly lowered my pants. Dr. Howard talked positively about me rather than focusing on the negative flaws I had. I left that first consultation with her feeling empowered, excited and confident that to move forward with this surgery. I knew I had found the perfect surgeon.
The one thing I was most worried about was the scar placement. I was told by other surgeons that my scar would be above the my bikini line and I was considering ruling out surgery all together. While Dr. Howard and I reviewed her picture gallery, I noticed every patient had a scar below the bikini line as I desired and she assured me mine would be too.
Dr. Howard 100% prepared me for the surgery, what to expect, how to handle my anxiety and gave educated advice on the healing process. After the surgery she was very easy to contact if I had questions and concerns. The healing process was easy and quick for me and I zero complications. I attribute the healing sucess to being very well prepared and dedicated to the process.
This has been the best decision I've ever made for myself. I live a life of fitness and my career choices have always revolved around physical activity. However, after my pregnancy I was left with loose skin, damaged muscles and my progress in physical fitness was unnoticeable. I wore loose clothes to cover up the damage, I wasn't comfortable being intimate with my husband and my self esteem hit rock bottom. Now my confidence is back, I have have a flat stomach, tight abs, gorgeous oblique lines, a cute belly button and my scar is below the bikini line. All the physical attributes are amazing to have but more importantly I've healed my self esteem, my marriage and I'm more confident in my career as I inspire to grow my talents and education to a larger online audience.
Dr. Howard changed my life in more ways than I expected and I'm so thankful and blessed to have found her to guide me through this amazing journey."
-
Written on August 18, 2019
"We were extremely impressed with Dr. Howard and staff…explained things very well. All were so happy and fun to be around. I'm very happy that I chose Dr. Howard to do my procedure! Thank you all from the bottom of my heart!"
I just wanted to send a huge thank you to your entire staff! I've never dealt with such a professional and genuine medical group. You EACH know that placing people before the "job" is so important! The transformation process isn't an easy one to come to terms with, but I couldn't be more pleased with every aspect of my journey from start to finish!
Thank you beyond words!
-
Written on July 26, 2019
I am thrilled with my results! Dr. Howard and her staff went above and beyond expectations! After researching for 3 years, I left Dr. Howard's office on the first visit knowing she was the right doctor. I could have gone to the "big city" to have my surgery and I consulted with several doctors in the city, but there was no need once meeting Dr. Howard. She has changed my life and I couldn't be happier with the results! Thank you!
-
Written on July 4, 2019
I just had my first Botox session yesterday…already I'm shocked and amazed. I didn't realize how such a subtle change could be so drastic at the same time. Already I can see where lines have vanished in the middle of my fore head and my eyes have this wonderful 'awake' look. I was having trouble figuring out why I looked so tired all the time. Hearing people tell me "Wow, you look really tired!" was getting really annoying. I finally have those movie star eye brow arches that I have been trying to pluck to get. Little did I know it's not just in the plucking! I can't wait to see the rest of the results. I just couldn't wait another day without thanking you.
-
Written on June 21, 2019
Thank you so much for what you have done for me! I did all the work I could do, but you did for me what I could not. I could not have asked for a better experience or doctor than you. I love how you sincerely care about your patients and go that extra mile. Once I met you I knew you were the doctor for my surgery! It takes a special person to do what you do!
-
Written on June 3, 2019
Dr. Howard was more understanding and sincere, than other doctors. I didn't feel like 'just another person'. Very comforting.
-
Written on May 12, 2019
For years I felt very self-conscious about the way my body looked. After I had my consultation with Dr. Howard, I knew I was making the right decision about getting breast implants. She made sure I was completely comfortable with my decision and never made me feel like I was being judged for it. Her skill, talent and professionalism are above the rest. I just love my new body!
-
Written on April 30, 2019
Words can never express the feelings I am having now. However, words are what I have…I come home from work after being on my feet all day and can no longer feel the cutting straps in my shoulders nor the ache and pain in my back. My entire outlook on life has changed. I am now able to sleep more than 3 hours at one time. Thank you for the excellent work you do. You are an answer to my prayers!
-
Written on April 6, 2019
I have to say a big 'thank you!' You gave me my confidence back. I can now look in a mirror! That is a big thing for me. I can't thank you enough.
-
Written on March 14, 2019
Thank you again Dr. Howard! It's been a year now since the almost 9lbs was removed from my lower abdomen…the BEST thing I've ever done!! It's hard to keep my weight down, but I'm working hard at it. I certainly have a lot to be grateful for!
-
Written on February 21, 2019
If you had asked me 5 years ago if I could see myself having an augmentation done, I would have said no. However, I am so glad that I did. I finally decided to do it just to be able to wear things I couldn't wear before and just to do something for me. I was nervous going into it and wasn't exactly sure what I wanted, but Carrie and Dr. Howard were both so easy to get along with and work with, and made me feel comfortable. It didn't take long after the consultation to figure out what to go with and decide that it really was something I wanted. Recovery went well and I have not had any problems. It's been over a year now and I honestly can't remember what it was like before I had it done. I love them!