Breast Augmentation
Conveniently serving Jefferson City
Improve Your Self-Confidence
Breast augmentation in Jefferson City is a cosmetic surgery intended to give the patient larger and more shapely breasts. Breast augmentation may also be indicated for women who have one breast that is noticeably smaller than the other. A more positive self-image can result from breast enlargement.
Types of Breast Implants
An important decision that women undergoing breast augmentation surgery have to make is whether to choose silicone or saline breast implants. Saline breast implants are filled with sterile saltwater. They're inserted while empty and then filled when they are in place.
Silicone breast implants are pre-filled with silicone gel, a thick fluid that mimics the feel of human fat. Silicone implants have the benefit of looking and feeling more like natural breast tissue. Both types of implants have an outer silicone shell.
The Breast Augmentation Procedure
Breast Augmentation is done by Dr. Howard on an outpatient basis under general anesthesia. A small incision is made under the breast and an implant is inserted under the breast tissue or under the breast tissue and the underlying muscle.
The patient goes home in an elastic bra. The bra helps hold the breasts in the correct position. Initial discomfort is controlled with oral medication. The On-Q pain pump is also available to help control pain.
Dr. Howard will provide detailed instructions to guide you through your breast augmentation recovery. Light activities can be resumed as tolerated and aerobic activities can be started in about 3 weeks. Massaging the implants within the breast pockets during the postoperative period may reduce the occurrence of wrinkling or hardness.
Reviews
If you had asked me 5 years ago if I could see myself having an augmentation done, I would have said no. However, I am so glad that I did. I finally decided to do it just to be able to wear things I couldn't wear before and just to do something for me. I was nervous going into it and wasn't exactly sure what I wanted, but Carrie and Dr. Howard were both so easy to get along with and work with, and made me feel comfortable. It didn't take long after the consultation to figure out what to go with and decide that it really was something I wanted. Recovery went well and I have not had any problems. It's been over a year now and I honestly can't remember what it was like before I had it done. I love them! Breast Augmentation Patient
How Much Does Breast Augmentation Cost?
Breast augmentation is a cosmetic procedure that varies from patient to patient. The price of the procedure depends on the type of breast implant, implant size, and the technique required to achieve the desired results. Breast enhancement is considered cosmetic and therefore is not covered by insurance. The patient is responsible for payment. We do, however, provide financing options through CareCredit to help make payment options more affordable.
Are You A Candidate For Breast Augmentation?
The suitability of breast implants for a given individual can be determined only at the time of consultation. During your consultation, Dr. Howard will perform an examination, ask you about your treatment goals, and review your medical history. She can then develop a safe, effective treatment plan for you. In some cases, a breast lift and implants may be needed for optimal improvements.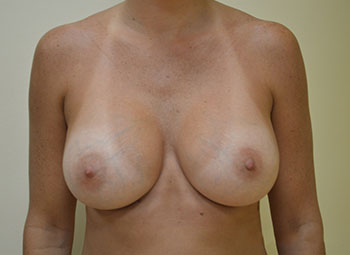 * Individual results may vary.
Photo Gallery
View before-and-after pictures of real patients of Barbara Howard, M.D.
Contact Our Office
Barbara Howard, M.D. is a board-certified plastic surgeon known for providing the best breast augmentation in Jefferson City. She is dedicated to helping patients achieve the look of their dreams.Call Barbara Howard, M.D. in Jefferson City, at (573) 635-9668 to schedule your personal consultation.
Frequently Asked Questions
Read our
FAQs about Breast Augmentation
page for answers to many of the questions you may be wondering about. Then feel free to schedule a consultation where we will answer any additional questions you might have.
American Society of Plastic Surgeons
.
Additional Breast Procedures